Bunsen Burner Natural gas, DIN type, air regulation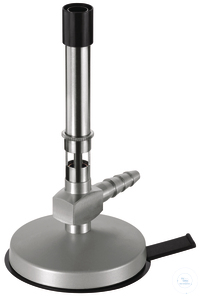 Afbeelding kan van origineel afwijken.
Bestel-nr.: 1000
Prijs op aanvraag
Voor 1 stuk(s)
Burners according to DIN 30665 cannot be switched off completely. A small flame remains burning even if needle valve or stop cock are turned off. The gas flow shall be disconnected by means of the central stop cock in the laboratory.
(-) Technische informatie:
Netto gewicht:
210 g
Brandstof:
Erdgas